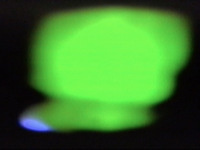 DEPS is pleased to feature the work of 2016 Pougialis Award winners Abena Motaboli and Ty Wubbenhorst. The Pougialis Fine Art award is a yearly competition...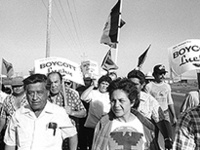 ¡Sí, Se Puede! is an exhibition that draws on the respective archives of Cesar Chavez and Dolores Huerta and their work with the UFW (United Farm Workers)...
It is our pleasure to invite you to this year's Columbia Weekend. Join us for a weekend full of student performances, stunning art, and meaningful social...

Join Student Organizations and Leadership as we escape the "urban jungle" to Camp Manitoqua and become one with nature for our annual Leadership Retreat....
Want to study abroad and earn credits internationally? Join us for the Study Abroad Fair! Come talk to our representatives and learn about our wide range of...

The Wabash Arts Corridor (WAC) Crawl is free and open to the public. Find galleries, live music on multiple stages, more than 200 artists, media,...

The Workroom is holding onto the last of summer. Come make your own pebble cactus plant with us, and you can permanantly have a piece of summer for your room!

Join us for a reception to introduce new 2017-18 Diane Dammeyer Fellow, Anahid Ghorbani. The Diane Dammeyer Fellowship in Photographic Arts and Social Issues...
Columbia guitar students will perform a selection of jazz and contemporary tunes during the lunch hour at the Conaway Center.

The Chicago Book Expo brings together a number of publishers and presses for a book fair, book signings, author readings, workshops, and a Columbia student...

Join us for the Game of Life, an adaptation of the classic board game designed to allow participants the freedom to explore financial decision making...

Join The Workroom in a creepy mask-making workshop to prepare for the Chicago Cultural Mile's parade: Arts in the Dark. Edgar Allan Poe is our inspiration so...